Gynecology & Obstetrics
---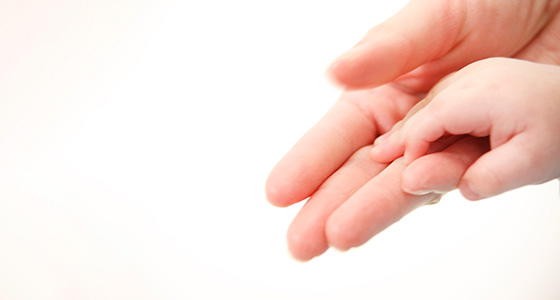 (1) Overview
We handle diseases unique to women, which include a wide variety of diseases, such as delivery, childbirth, benign diseases such as uterine fibroid and ovarian cyst, and malignant diseases such as cervical cancer, uterine body cancer, and ovarian cancer. We also handle problems concerning reproduction as infertility, and physical problems during the perimenopausal period.
Our hospital is designated as a Core Cancer Treatment Hospital by Tokyo Metropolitan Government and endeavors to contribute to the regional area as a core hospital. We established medical care systems such as staff and facilities, and concentrate particularly on the diagnosis and treatment of malignant tumors such as uterine cancer and ovarian cancer. We strive to promptly respond to our patient's needs from the first consultation, through to diagnosis and treatment.
In fall 2017, we renovated the Gynecology & Obstetrics ward, and made the Obstetrics as a single department ward, in order to further improve our services to expectant mothers and postpartum women. We would like to handle more deliveries going forward. Please note that we do not handle infertility at present.
(2) Policy
Obstetrics – "Aiming for Safe and Comfortable Pregnancy and Delivery"
We strive for safe and comfortable pregnancy and delivery. All of the deliveries are performed in private LDR rooms (Labor, Delivery, and Recovery). We are supportive of the partner's presence at delivery, and for mothers to sleep with the baby after birth. Newborns are all managed by our pediatricians, and our anesthesiologists are responsible for anesthesia for caesarean sections. We have a system to properly respond as needed to any abnormalities.
We have been providing diagnosis for more than 10 years since the establishment of the midwifery outpatient clinic in 2007. The midwifery outpatient clinic, as well as mother classes (childbirth education), parents' classes, and maternity yoga are available for expectant mothers.
Gynecology – "Enhance Gynecological Cancer Treatment Through Team Medical Care"
For the diagnosis and treatment of gynecological cancers such as uterine cancer and ovarian cancer, it is extremely important to provide team medical care in cooperation with not only gynecological oncologists but also urologists, colorectal surgeons, radiologists, pathologists, and doctors specializing in palliative care. In addition, we perform surgeries not only to reduce the burden on the patients but also to ensure safety by proactively using robotic surgery.
Moreover, we think it is important to ensure proper use of anticancer drugs and take measures to address side effects with the help of a team of doctors and pharmacists. We also work with other departments to treat patients with gynecological malignancies who have co-existing conditions such as heart disease or diabetes.
(3) Our Strengths
Paternity Childcare Plan
We provide tutorial classes to fathers over one night and two days, including baby bathing lessons, baby formula preparation lessons, and child care experiences under guidance of midwives
(4)Things to Note for Consultation
Request to Our Patients
[Timing for consultation]
Patients who have not yet seen a doctorCurrently we have no limit on the timing of consultation. However, it is desirable to see us by thirteen weeks of pregnancy.
Patients who see other doctorsPlease come to see us by in the 20 weeks of pregnancy (20 weeks 6 days) with a referral letter.
[Appointment for consultation]
Please make an appointment over the phone, if you would like to deliver at our hospital. Please have a referral letter with you when you visit us.
Patient with a referral letter: 03-3448-6070 (Regional Medical Cooperation)
Patient with no referral letter: 03-3448-6004 (Reservation Center)
(Please note that the lines may be busy on Monday and in the morning after holidays)
[Other information]
Currently we have no limit on the timing of consultation. However, we may not accept deliveries should the delivery appointments exceed the certain numbers. Please also note that we do not provide health checkup for expectant mothers who will not deliver at our hospital. Thank you for your kind understanding.