Department of International Healthcare
Primary Care Services Designed for International Patients


Click here to find out more about the accreditations
Request an appointment:
Tel: 03-6721-6239 (Mon.-Fri. 8:30-17:00)
E-mail: nttihc-ml@east.ntt.co.jp
Whether you or a member of your family needs a routine check-up, treatment for minor illness or more comprehensive specialty care, you can feel confident that NTT Medical Center Tokyo is your home for good health. Our clinicians provide primary care, with easy access to over 30 on site specialties and a wide range of testing and imaging facilities.
High Quality Primary Care Services
Our staff include overseas-trained General Practitioners, with the expertise needed to deal with whatever need our patients may have
English Consultation/English Support
For the clearest communication between doctor and patient, our doctors are all English-speaking with no need for interpreters. From making appointments to receiving results, all phone and email services are offered in English.
Our Services
Comprehensive Healthcare Clinic in Tokyo
We deal with a wide range of medical issues starting from minor illnesses such as cough, diarrhea, headache, back pain, chest pain, rash, to management of chronic illnesses such as diabetes, high blood pressure, asthma, anxiety and depression and many more. Regardless of age or background, we offer a comprehensive and individualized medicine designed just for you:
| | | | |
| --- | --- | --- | --- |
| Internal medicine | Dermatology | Pediatrics | Mental health |
| Chronic disease management | Back, Joint or muscle pain | Health checks | Travel assistance/ certificate/vaccine |
| Childhood vaccination | Ear, nose and throat problems | Contraception advice | Sexual health check |
For more information about referrals or appointment requests, call our international office at 03-6721-6239
Online Consultation
Convenient, simple online consultations are available for patients in suitable circumstances
Inpatient Support
Our department provides support for inpatients admitted to other specialties as appropriate
We Accept International Health Insurance
Many international residents and non-residents living in Japan hold international insurance. We accept Japanese national health insurance as well as international health insurance. For more details about the kind of international insurance we accept, please call our international office at 03-6721-6239
---
Our Doctors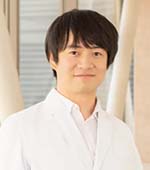 Ryuichiro Sasae MBBS nMRCGP (Head of Department)
Born in Japan, Dr Sasae moved to England at the age of 12, and graduated medicine at Nottingham University in 2005. He obtained an MRCGP (Speciality in family medicine/General practice) in 2010 and for the next 7 years worked as a GP in London. In 2016 he obtained a Japanese Medical License, and in 2017 he began working at NTT Medical Center Tokyo. He has extensive expertise in English consultation and General Practice. He has specialist interests in Dermatology, Paediatrics, Sport Medicine, Minor Surgery and Emergency Medicine.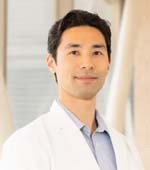 Hiroaki Hayashi, MD
A native of Tokyo, Dr. Hayashi attended international school in Tokyo until he moved to Chicago to complete his undergraduate studies at the University of Chicago. He has a masters degree from Georgetown University and obtained his medical degree from Rush Medical College in 2013. He also completed his internal medicine residency at Rush University Medical Center, where he then worked as a hospitalist for 5 years. After living in Chicago for 16 years, Dr. Hayashi moved back to Japan in 2021 and worked for the General Internal Medicine department at Kawakita General Hospital. He joined NTT Medical Center in April 2022. Dr. Hayashi manages a wide range of medical conditions, with particular interests in perioperative medicine and patient safety & quality.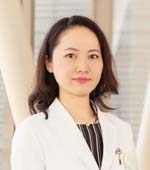 Reiko Sakama, MD PhD
Graduated from Medicine at the Kitasato University in 2003. She studied counseling in New York and passed the USMLE examinations through to Step 3. After returning to Japan, she obtained specialist qualifications in general medicine and geriatrics. She then received the Doctor of Philosophy in medicine from Juntendo University in 2020. She started working at NTT Medical Center Tokyo in April 2021.
---
Payment and Billing Assistance
For a Japanese national insurance holder:
Your medical fee will be covered by your Japanese medical insurance providing that you hold a valid Japanese insurance. In addition,
– A reservation fee is charged at a rate of 11,000 yen at each visit. It is only charged in cases where the consultation starts within 30 minutes of the appointment time or arrival time (whichever is later), and where the consultation is of length greater than 10 minutes.
– Patients without a referral letter: A one off 5500 yen for the "first visit" to our hospital if you do not have a referral letter already from other primary care physicians. This fee is applicable to all patients visiting our hospital. Please refer to "Patients meeting a condition as the first-time visitors" for more details. (https://www.nmct.ntt-east.co.jp/en/guide/first/)
For Non-residents (those without Japanese health insurance):
Fees equivalent to 30 yen per 1 point of Japanese health insurance. The same fees are charged for the Japanese patients who live overseas.
We accept credit card payments.
Embassies/Consulates/Foreign agencies:
For our patients who will be sponsored by a consulate, embassy, or foreign agency, NTT Medical Centre requires a guarantee letter of payment letter as much as possible when their staffs are being admitted to hospital as inpatients. Our dedicated international coordinators will be able to assist with the care necessary for all the outpatient and inpatient services.
Location
Request an Appointment
Tel: 03-6721-6239 (Mon.-Fri. 8:30-17:00)
E-mail: nttihc-ml@east.ntt.co.jp